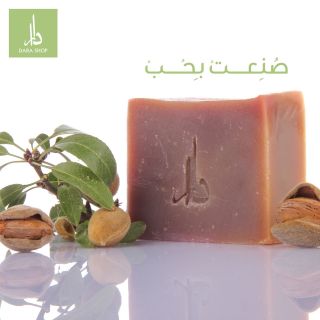 BITTER ALMOND OIL & SHEA FACE SOAP
To remove dark spots and dark circles…nothing better than this soap
Different pollutants around us cause fungal and bacterial skin infections; therefore, the unique composition of the bitter almond oil and Shea butter soap is very effective in healing those infections.
Almond oil also lightens the skin color and helps get rid of dark spots and dark circles.
On the other hand, Shea butter nourishes and moisturizes the skin and also makes it look clear and radiant.